Real estate is a complex industry that can take years to master. Real estate agents need to be incredibly knowledgeable about the neighborhoods they serve as well as skilled in the art of sales in order to close deals successfully. From networking with other professionals in the industry to staying up to date on the latest marketing techniques, a real estate agent's job involves far more than simply posting a listing on the market and hosting home tours. Most real estate agents can find a home to purchase or get a property sold if given enough time, but the best will be able to do it quickly while saving their client money in the process and ensuring a smooth sale.
During a home transaction, the real estate agent chosen by a buyer or seller can tremendously impact their experience in their local housing market. A great real estate agent will provide advice and guidance at every step of the process, assisting their client in whichever way they can while locating beautiful properties to show or attracting serious offers to home listings. On the other hand, an unqualified real estate agent may struggle to find homes that match the buyers' needs or be unable to draw enough interest to the properties they advertise. It is, therefore, essential that buyers and sellers choose the real estate agent they work with care and take the time to review their history.
When choosing a real estate agent for your home transaction, look out for these four qualities that all great Morristown agents possess to ensure you work with someone who loves their job and does it extremely well.
Experience
In order to succeed in a competitive housing market like Morristown, professional experience in the industry is absolutely necessary. A great real estate agent knows all the ins and outs of properties in the neighborhood and is able to match potential buyers with homes they love, as well as attract offers when representing sellers. Learning how to do so takes significant effort and dedication, with many real estate agents spending years working within their local housing markets before rising to the top of their firm or becoming a broker. While some skills associated with the job may come naturally, others only develop over time through experience.
Trustworthy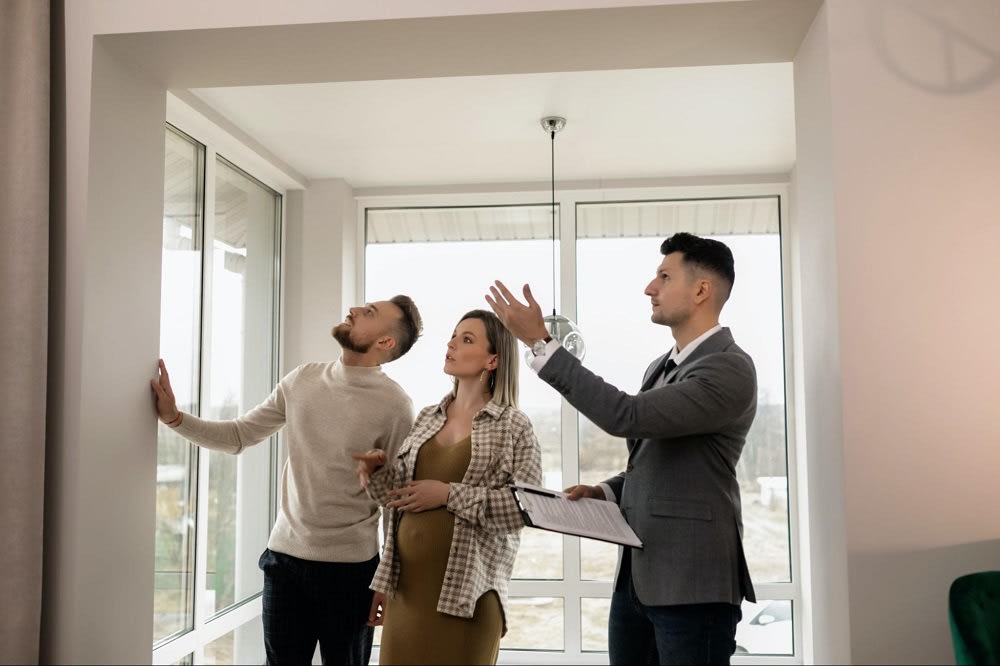 Real estate agents take on a great level of responsibility, and the greatest ones are completely candid and trustworthy with all people they work with throughout each home transaction. When representing buyers, it is essential for an agent to show all of the options available on the market and thoroughly explain the details of the properties so that those interested in the home can make an informed purchase decision. They will provide useful advice, such as recommending a home inspection, to make sure their clients will be happy with the homes they choose for years to come and are fully aware of all aspects of the property they are about to purchase.
When representing sellers, agents must be upfront about the condition of the property to those who come to view it and be relied upon to put in the hours necessary to attract offers and close a sale. A great real estate agent will always prioritize their client's needs first rather than pushing for a quick sale just to earn a commission check faster.
Compassionate
Buying or selling a home can be extremely emotional and draining at times, so a great real estate agent needs to display compassion and care for those they work with during this challenging period. They will ease the anxieties of those they assist by explaining in detail any aspects of the transaction they are unsure about and answering any questions they may have. Rather than rushing the sale and pushing their clients to make a decision before they are ready, a great real estate agent will allow their clients to work at their own pace in a way that is comfortable for them. They understand the home transaction process better than anyone else, and due to their familiarity with it, they are highly empathetic to what their clients are going through.
Resourceful
Getting a home sold isn't an easy task, but a great real estate agent will be capable of handling the challenge. Top agents are incredibly resourceful in their line of work, using every tool available to them to locate desirable properties for buyers and attract offers for sellers. When assisting a buyer, a great real estate agent will use both their professional resources, such as the Multiple Listing Service, as well as their personal networks to find homes that are a fantastic match. When assisting a seller, they will give advice on how to present the property, perform a comparative market analysis to determine how to price it, and employ marketing strategies to get the home seen by as many people as possible. In both circumstances, great real estate agents will put their outstanding negotiation skills to use as well during the closing to secure the best deal possible.
Whether you're buying or selling a home, the real estate agent you choose to work with will greatly affect your experience in the local housing market. In competitive neighborhoods like Morristown, choosing an excellent agent is absolutely crucial in order to successfully close the deal on your home. A great real estate agent is experienced, trustworthy, compassionate, and resourceful, so look for these qualities when determining which agent in the neighborhood you'll be teaming up with for your home transaction.
If you're looking to buy or sell a home in Morristown or its surrounding neighborhoods and are seeking a top real estate agent to assist you, contact
Jennifer Pickett
today. As an expert on the Morristown real estate market as well as the housing markets in its surrounding
neighborhoods
, Jennifer has assisted countless buyers and sellers in transactions involving a diverse array of Morristown homes for sale. From chic condominiums downtown to extravagant Morristown mansions, her years of experience handling Morristown real estate for sale have gained her a reputation as one of the best real estate agents serving the community.