Rockaway, New Jersey is a borough in Morris County known to some for being the backdrop of the beautiful Peter Dinklage film,
The Station Agent
. The town has an
A rating
on Niche.com, mostly due to its highly-rated public schools and community feel, which makes Rockaway a great place to raise a family. The area is pretty diverse and has a popping nightlife scene— perfect for date nights. When you're looking at Rockaway real estate, you may work up an appetite. If so, check out these five local favorite eateries.
Originally dubbed the Rockaway Hotel, this New American eatery was reopened under new ownership in 2021. The restaurant is located near many Rockaway homes for sale, and boasts an innovative menu with new spins on classic American cuisine. They offer wings, a variety of fry baskets, 1/4 lb burgers, and pizza made with dough laden with local IPA splashes. Reviewers rave about the BBQ bourbon wings, which imbibe the spirit of whiskey paired with thick BBQ sauce.

Another favorite is the fry variations, which range from loaded (bacon, cheese, scallions, and sour cream) to Cajun. They also offer specialty cocktails, including The Godfather, made with whiskey and Amaretto, or the Pink and Pretty, made with vodka, grapefruit, and lemon juice. Tavern On The Rocks also sports a couple of dartboards, a pool table, several televisions, local beer on tap, and a full liquor bar. This versatile spot is just minutes away from the Rockaway real estate scene!
This tiny Korean BBQ specialty restaurant is nestled in the heart of Rockaway luxury homes. Their vision is to "serve only the highest quality product, prepare it in a clean and sparkling environment, and serve it in a warm and friendly manner." This vision has come to fruition, as reviewers frequently comment on the cleanliness of the restaurant's interior and the excellent customer service—sometimes provided by the owners themselves.

Patrons routinely praise Hancook's take on traditional dishes like bibimbap and bulgogi, which are grilled on charcoal to produce a unique smoky flavor. Other fan favorites include the seafood pancake and japchae, which is a glass noodle and mixed vegetable dish. Hancook is bound to not disappoint when you're checking out Rockaway real estate this winter!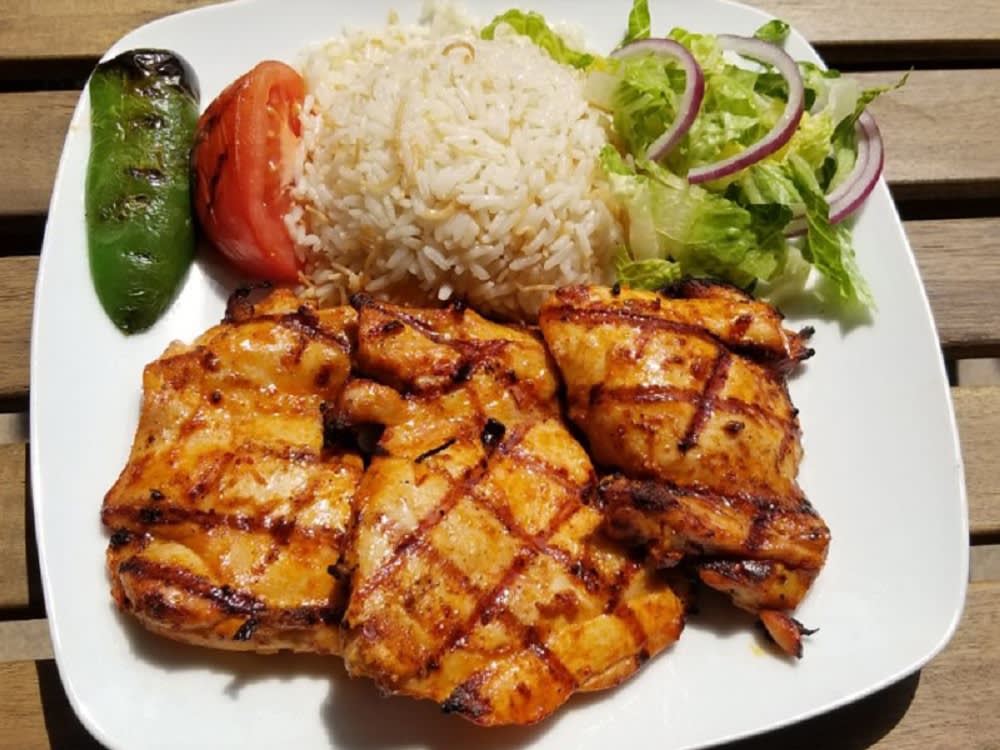 "Alev" means "flame" in Turkish, and this family-owned grill is certainly on fire. Offering Mediterranean dishes with a Turkish-style twist, this restaurant tucked away among Rockaway luxury homes is a gem. Their website boasts that their dishes "have been crafted based on recipes that have been in our families for many generations"—and this commitment to flavor is reflected in the reviews.

Locals state there are not many great Mediterranean/Turkish spots around Rockaway, but Alev is a connoisseur's dream come true. A fan favorite is their savory lamb chops, but they have several vegan-friendly options as well. If you're looking to invest in a Rockaway home, stop by Alev to excite your taste buds!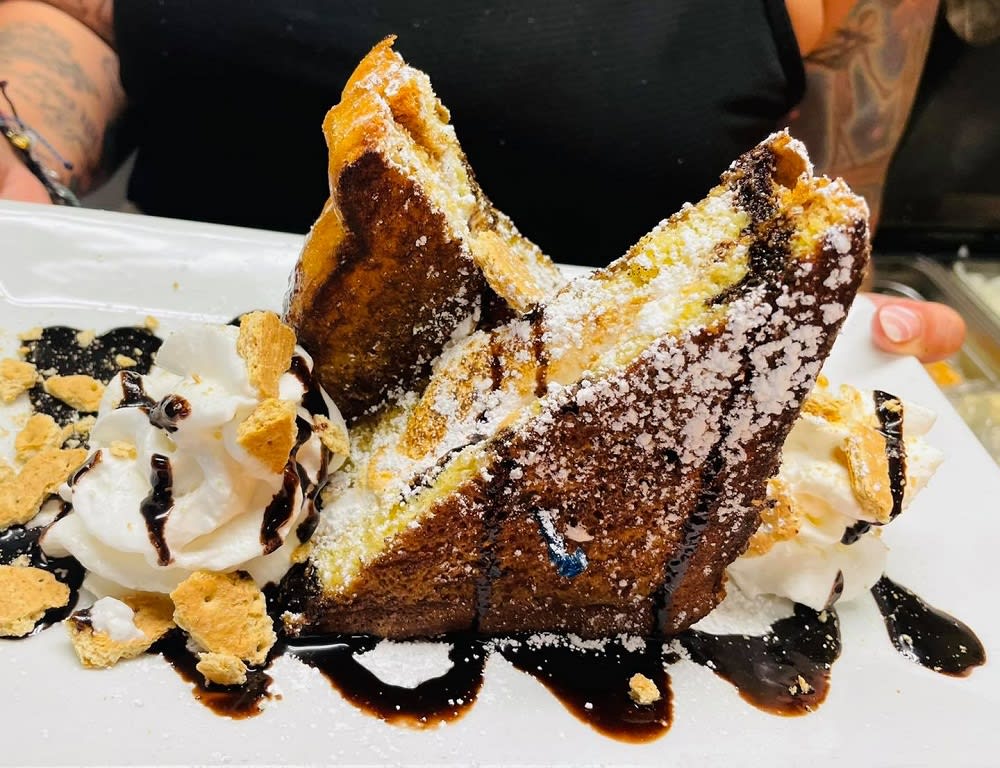 Established in 2015, this woman-owned breakfast and lunch spot is a local favorite for those who own Rockaway luxury homes. In 2015, owners Missy and Kellene were inspired to open a café after seeing some available space. Kellene was a business owner and entrepreneur and Missy was a long-time "chef" for her friends and family. Missy may not have any "formal" training—but all you have to do is read the reviews to learn that you'd never know it.

Reviewers repeatedly comment on their peanut butter and jelly French toast, which is a French toast sandwich slathered in peanut butter and jelly. Their onion rings are known for their size— crispy battered circles served with your choice of dipping sauce. Patrons agree that for the price, the portions at Missy's are gigantic. Stop in the next time you're perusing Rockaway real estate!
If you're looking to celebrate making a successful offer on a Rockaway luxury home for sale, look no further than Cafe Navona, an Italian restaurant with a wine and piano bar. In 2015, Cafe Navona was voted best Morris County New Jersey Italian Restaurant as part of the community's Best of Morris 2015 Awards. Imagine enjoying a filet mignon paired with a fine cabernet while jiving to the slow tunes of smooth jazz piano. Perhaps the veal saltimbocca will tantalize your taste buds—and don't forget to top it off with their renowned crème brûlée.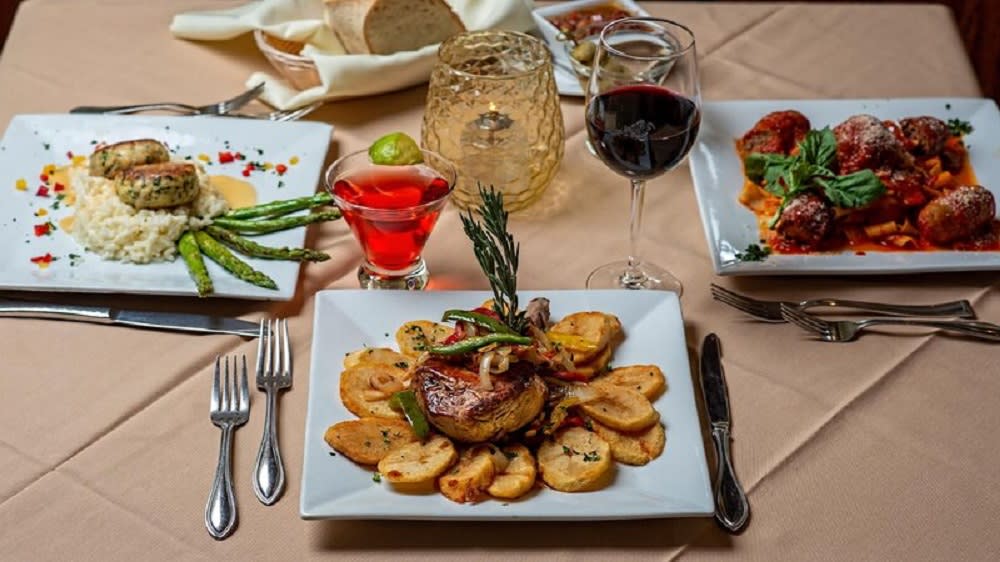 Patrons of Cafe Navona rave about the service. Many have stated that the wait staff are seasoned and tenured, providing service that sets the tone for the ultimate dining experience. If wine isn't your thing, the restaurant offers a full-service bar with specialty cocktails, like the blood orange Manhattan, which pairs well with the crab cakes. Located in the heart of Rockaway, this Italian gem beckons those in need of a luxurious night out. Hot tip: make sure to make reservations ahead of time!
Rockaway is, perhaps unexpectedly, a veritable paradise for a foodie. There are several restaurants to try when perusing Rockaway real estate. For an American feel with classic tavern entertainment options, check out Tavern On The Rocks. If you're looking for something more off the beaten path, try the Korean BBQ at Hancook or the spicy goods at Alev. For breakfast, stop in and grab a peanut butter and jelly French toast at Missy's Main Street Cafe on your way to look at homes on the market. When you're in the mood for an experience with finesse, be sure to make a reservation at Cafe Navona to be treated like royalty.
Ready to start your search for homes in the area? Reach out to trusted Rockaway real estate agent
Jennifer Pickett
for expert guidance.

*Header credit: Hancook K BBQ & Tofu Soup