Morristown
real estate is being snatched up quickly in the current climate, making this seller's market the perfect time to list your home. Seller's markets feature two fundamental characteristics: high demand and low supply. When aggressive buyers flood a market where too few properties are listed for sale, the limited number of listings can often result in bidding wars.
Currently, Morris County, NJ, is experiencing this kind of seller's market. In January 2022, the median list price for homes for sale in Morristown was $649,000, while the median sales price was $720,000. A difference of $71,000—and the third-highest discrepancy between these prices over the previous two years. However, contrary to popular belief, a hot seller's market is not always a "list it, and they will come" proposition. Even when there is high demand, staging is a critical step to adequately preparing your home for the market.


According to the
National Association of Realtors 2021 Report on home staging
, 49% of buyer's agents stated that home staging increased a buyer's offer anywhere from 1% to upwards of 20% versus similar homes that were not staged. Additionally, 80% of those same realtors said staging made visualizing a property as a future home far easier for their clients—an essential aspect of generating lucrative offers. In the same survey, a similar percentage of sellers agents confirmed the increased offer value, and 53% noted that a staged home decreased the time their client's house was on the market.
Deep cleaning, updates, repairs, and hiring a professional to help you with the process are all important things to consider in this process.
Tips for staging your Morristown home
Deep cleaning
A clean, pristine home indicates to buyers that you've taken good care of the property. When cleaning your house prior to listing, your efforts should reflect a thorough, deep cleaning of the entire property. Whether you choose to do it yourself or hire a professional cleaning service:
Scrub and vacuum all floors, carpets, and rugs

Wash windows, both inside and out, dust blinds and window sills

Wipe down counters, fixtures, hardware, and appliances

Dust wood, hard surfaces, and leather furniture and vacuum and deodorize soft couches or seating areas

Clean ceiling fans, light fixtures, and vents

Give bathrooms, kitchens, and utility areas extra attention

Don't neglect hard to reach areas where dirt and cobwebs love to hide — baseboards, corners, top of cabinets, and crown molding
After your initial deep clean, you'll need to maintain the space throughout the entire selling process. Weekly touch-ups, including vacuuming, dusting, and wiping down counters, bathrooms, and high visibility areas, will keep your home looking its best.

Declutter and depersonalize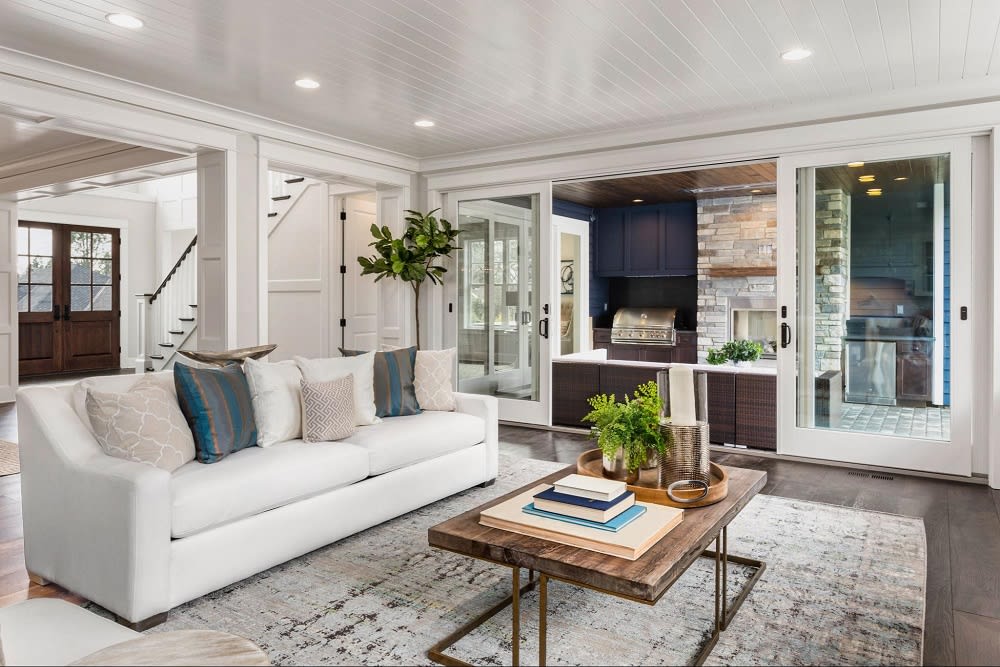 If you're planning to sell your primary residence — then you're also in the process of finding and purchasing a home. While packing and preparing for an impending move is a daunting task, staging allows you the opportunity to get a head start on the arduous process.
Before showing and photographing your home, it's critical to declutter and depersonalize each room. Clutter can make spaces feel cramped and small, while personal effects, such as family photos or knick-knacks, can inhibit a buyer's ability to imagine themselves living in the space.


Use the following tips to adequately declutter and depersonalize your home:
Remove personal items such as pictures or distinctive heirlooms from walls, bookcases, or open shelving

Cut out the clutter and pack away random knickknacks that populate the home — from refrigerator magnets to any elements that reflect your unique decorating style or sentimentality, such as lamps, artwork, or collectibles

Clear everything off kitchen and bathroom countertops, except for essential items, like a coffee maker or hand soap

Pack away excess blankets and pillows

Organize areas with exposed or disorganized cords or wires

Remove clunky or dated furniture
Approach decluttering as you would if you were hosting a party. You want guests to be comfortable and welcomed into your home without an overwhelming sense of claustrophobia. The major difference is that you want your home to be a blank canvas for buyers who hope to one day host their own gatherings in the space.

Visually enhance storage areas
Extra space and storage are regularly a top priority for home buyers. From room size to closet space, buyers are keenly aware of a home's proportions and whether it will accommodate their needs. Of course, decluttering will address certain aspects of your listing's spatial capacity. More opportunity exists, including incorporating several visual "cheats" within your staging efforts. For example:
When staging closets and exposed shelving, remove at least 50% of its contents — up to two-thirds if possible



Adopt a similar strategy with other spaces, including kitchen or bathroom cabinets, the kitchen pantry, the refrigerator, or basement/attic space


Rethink utility areas or rooms that currently serve as catchalls for your stuff; you'll want them set up to show off their intended purpose or flexibility



Reorganize your home's garage to capture its maximum capabilities to park vehicles, hold excess items, provide a workspace, or all three
While you may not be able to significantly alter your listing's square footage, you can create the impression of a home with plenty of storage.

Staging to show off your home's livability
Staging a luxury home doesn't require you to accentuate every room. Instead, you want to stage rooms that are most vital to a buyer's needs and interests — most often the living room, primary bedroom, and kitchen.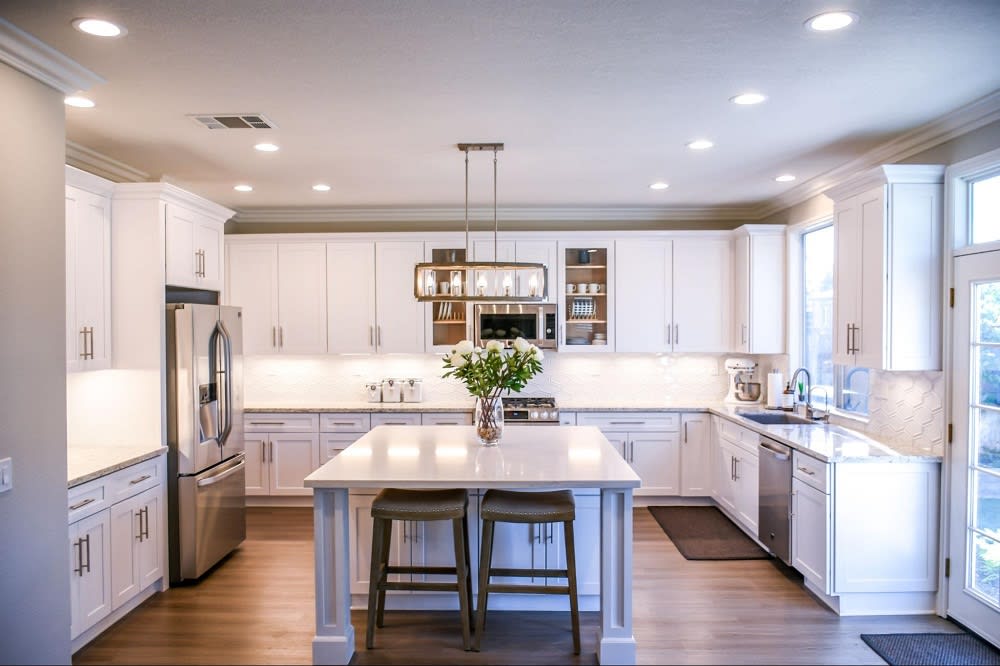 It's also worthwhile to see what extra amenities a buyer might be looking for. If the home includes flex spaces, such as an office, den, or smaller spare bedroom, stage those to reflect their functionality or potential for other uses (for example, converting a small bedroom into a home gym). Your core staging strategy should include:
Trading bulky or outdated furniture for smaller, more contemporary pieces

Add decorative accents in line with current design trends, including table or floor lamps, or small sculptures

Reposition major pieces of furniture to showcase a room's layout, increase space, and improve traffic flow

Remove heavy drapery in favor of lighter, less obtrusive window treatments

Hang more contemporary art pieces throughout the home

Use new bedding, pillows and blankets, and towels instead of personal linens
You want to cast your listing as a property with abundant space, flexibility, and natural light. The home should feel bigger, brighter, and more welcoming for prospective buyers.

Updates to increase value
Upgrade areas of your home to add value, eliminate dated features, or improve the home's overall livability. Affordable upgrades to consider include:
High-efficiency lighting packages

Add new fixtures and hardware

Replace dated window treatments with modern styles

Freshen up the home's interior paint scheme

Install new garage doors or a new front door

Enhance landscaping and exterior lighting
Each of the improvements above will add value to your home. You can also achieve most of these updates without significantly impacting your overall listing budget.


Work with your agent to determine if a staging professional is right for your specific listing. A professional will guide you through the process, use updated furniture, and help you successfully transform your home into a showcase for potential buyers.

Don't forget the exterior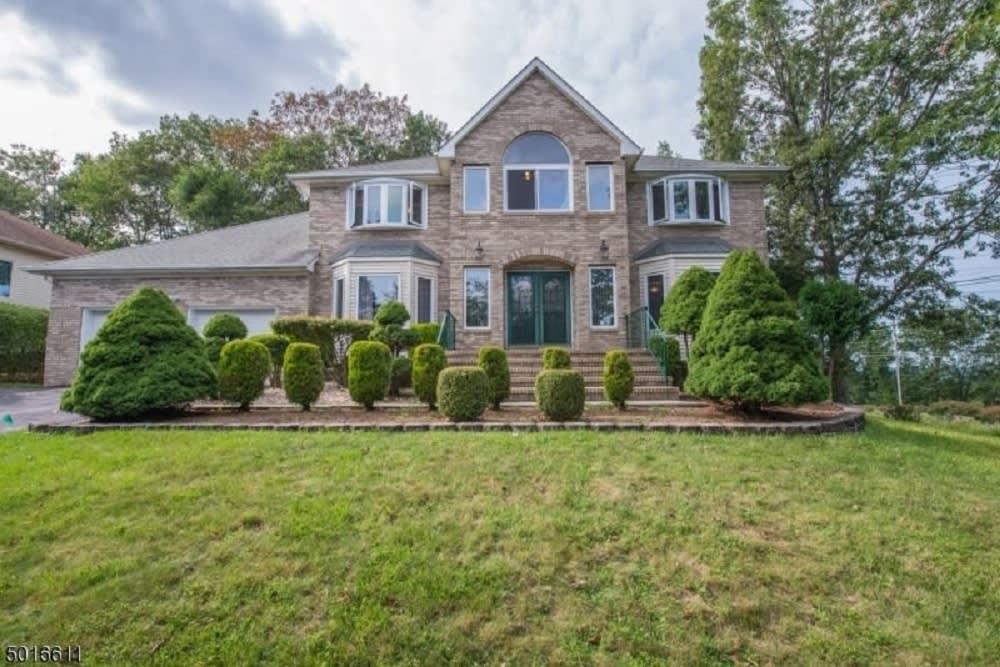 Your home's exterior is where buyers will form their first impression — both in-person and online. Be sure to check the following off your to-do list:
Sweep and organize the garage

Power-wash the home's entire exterior, including driveway, walkways, and patio or deck areas

Clear out any dead leaves, branches, or brush from the yard

Trim back overgrown trees and bushes

Organize and spruce planters with new mulch or fresh plants
Similar to hiring a cleaning service, employing a professional landscaping service to do an initial clean-up of your Morristown home's exterior is well worth the money. Be sure to follow up with weekly mowing, trimming, and edging to keep things looking fresh.
Listing Morristown luxury real estate for sale?
For more expertise on listing your Morristown home for sale,
contact Jennifer Pickett
. From securing a fast, lucrative home sale to exploring your next Morristown luxury home, allow Jennifer's years of experience to be your guide through the Northern New Jersey real estate market.
Reach out to Jennifer
to begin your journey.