With its close proximity to New York, Morris County serves as a peaceful suburban escape from the big city. The county is home to popular suburban towns such as
Morris Plains
,
Rockaway
, and
Morristown
.

While these areas are great places to live, many are looking to sell their Morris County home for a variety of reasons. Whether you're thinking of selling a Rockaway mansion or a Morris Plain condo, read on to learn more about selling your Denville home.
The Denville Real Estate Market Is Still Red Hot
Across the nation, bidding wars and competitive offers are the norms in today's real estate market. By all indications, it seems that the trend will continue in Morris County, where Denville is located.
The
number of new listings
is shrinking compared to last year. In March 2021, there were 719 new listings of single-family homes, compared to only 569 new listings in March of 2022. That's a decline of 20.9%. The same trend extends to townhouses and condos, as those property types also saw a decrease of 20.3% over the same time period. The trend is the same throughout the state of New Jersey, although to a smaller extent. Statewide, new listings are down 10.5% over the same period.

This scarcity of inventory certainty makes Morris County a seller's market, but this is a double-edged sword. Many homeowners are concerned about selling, afraid that they won't be able to get another property that they like. Even with rising interest rates, many apartment renters are still willing to pay a premium to secure their own property.
Robert White, the president of the New Jersey Realtors trade group, advised buyers that they will only be able to get 50-60% of their wishlist. "People don't have large demands anymore," White told
NJ.com
. Adding that "They're just happy to have the house and lock in the interest rates."
The Rising Trend of "Re-Sizing"
When most people think of reasons to buy a new home, it often relates to upsizing or downsizing. However, there is a new trend amongst buyers that devalues the importance of total square footage. Instead, buyers care more about how a new home can accommodate their lifestyle. This could range from being at a location closer to friends and family, more gardening space, first-floor bedrooms, and countless other variables.

One of these new buyer trends is attributed to mitigating the need for future assistance. Retired buyers are more inclined to buy homes with smaller yards that require less maintenance. Additionally, senior buyers tend to be more inclined to live near their adult children to reduce the need of hiring outside help. Older buyers also like to live closer to major airports so they can spend their retirement traveling the world. Other than reducing maintenance requirements, square footage isn't as important for senior buyers as it once was.

The same can be said for buyers who are still active in their careers. With workers starting to prefer working from home as opposed to commuting to an office, location isn't as significant as it was only a few years ago. Instead of living in Hoboken for an easy commute to the city, younger buyers are more inclined to live in a quieter area in Morris County. Additionally, buyers who can work from home will likely want an extra bedroom to convert into a home office. Instead of trying to upsize just for the sake of upsizing, younger buyers will want a dedicated area to be their workplace.
Consider the Millennial Homebuyer
Millennials are no longer college students. This generation has fully entered the workforce, starting families of their own and looking to purchase their first homes.
While there is no fixed definition for millennials, the
National Association of Realtors
considers anyone born between 1980 and 1998 to be a millennial. This means most millennials are well into their thirties, and in 2020, they comprised about 32% of all homebuyers. This is too large of a market share to ignore.

The good news is that millennials are generally easier to market to. Millennials tend to start their real estate search by browsing online listings as opposed to attending open houses or showings. This trend was accelerated across all generations in part due to the global COVID-19 pandemic when in-person open houses were out of the question. In today's real estate world, online listings are easily more important than glossy brochures. These listings catch an interested buyer's eye and encourage them to come to see a property in person.
Boost Your Curb Appeal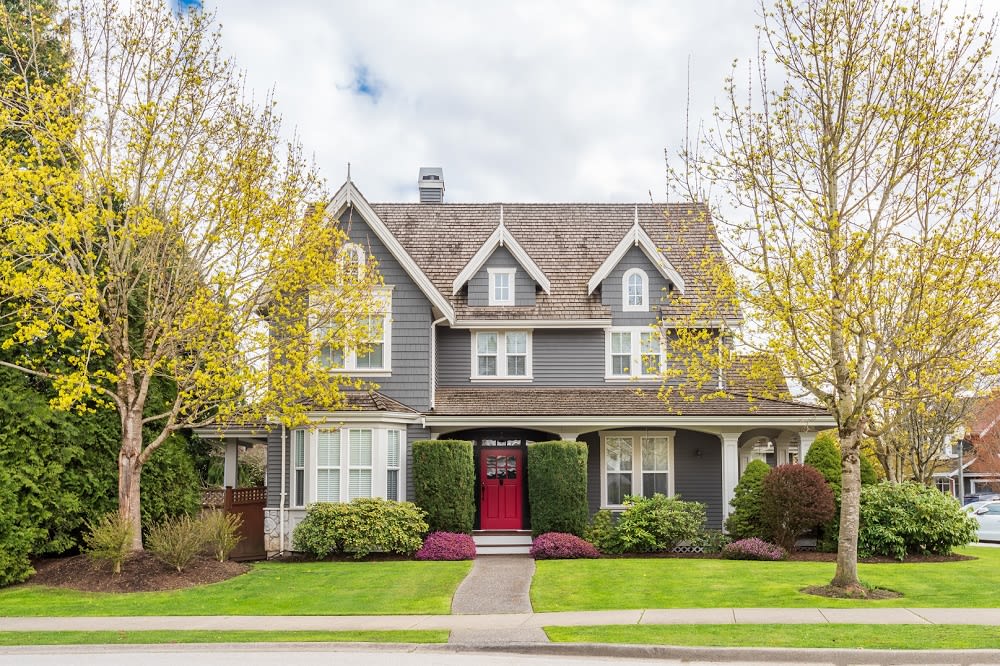 When a prospective buyer decides to visit your listing, the outdoor appearance will be their first impression. As most seasoned realtors know, you only get one chance at making a good first impression. A patchy lawn, weedy garden, or chipped paint can make buyers think that the current owner is neglectful of routine maintenance.

In many cases, a less-than-stellar exterior can be a deal-breaker for many home buyers. They too want their new home to leave a positive first impression when they welcome visitors for the first time. While a poor exterior probably won't make a home unsellable, it can have a big impact on the final selling price.

The home's exterior is one of the easiest and cheapest ways to improve perceived value. Patching a lawn and pulling weeds are relatively easy tasks. If needed, it's easy to find a professional landscaper to do the work for you. The same goes for touching up paint and cleaning up dusty gutters.
Make Minor Upgrades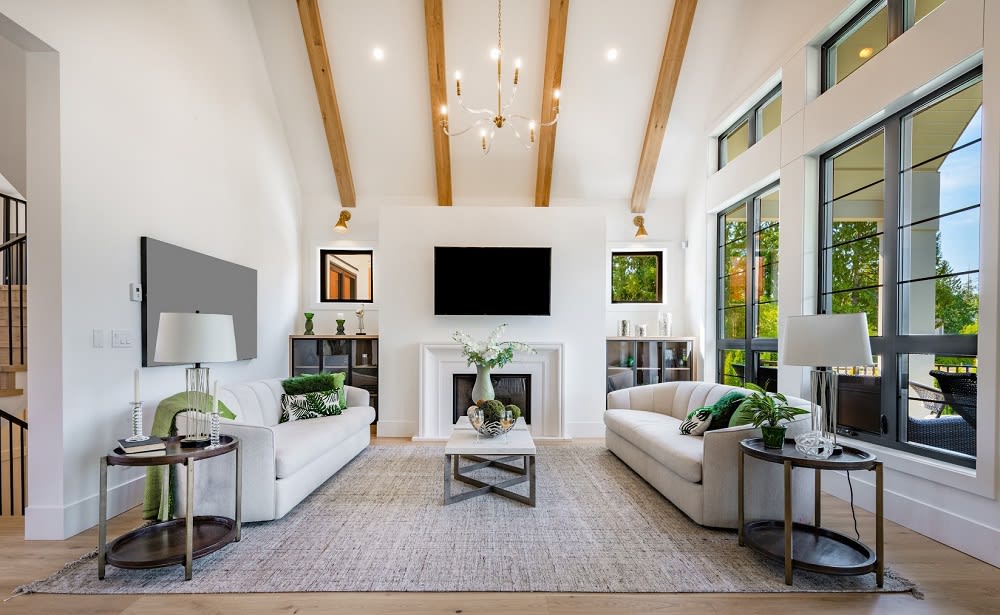 While you can easily sell just about any home in Morrison County "as is," doing some minor upgrades can go a long way in driving up the final sales price and reduce the time a home is spent on the market.
The
Real Estate Staging Association
discovered that properly staging a home (which includes minor upgrades) dramatically reduces the time a house spends on the market. Unstaged homes spent an average of 143 days on the market, whereas staged homes would sell in 23 days on average.

A general rule of thumb is to invest 1% of the estimated sales price into making minor upgrades for a positive return. Granted, this will vary from property to property. Nonetheless, installing a new carpet and applying a fresh coat of neutral paint can go a long way in driving up the final sales price. At a minimum, sellers should plan on doing a deep clean and declutter of the home before it is officially listed.
Declutter and Depersonalize
When buyers are looking at a property, they want to be able to envision themselves living there. This means that sellers should remove any clutter or personal items from the home. This allows potential buyers to make an emotional connection with the home, which in turn often results in a higher selling price.

Removing things like framed personal photographs will allow shoppers to better visualize their future in the home. Additionally, professional stagers can be hired to truly maximize the perceived value of the home. These stagers know how to arrange furniture in a very precise way that will make rooms look more attractive.

Staging, whether done by yourself or a professional, will also make the home more photogenic. Modern real estate mandates that homes look good on camera to obtain the best selling price. Subtle tweaks here and there can make the home look much nicer for online listings.
Video Marketing Is Becoming the New Normal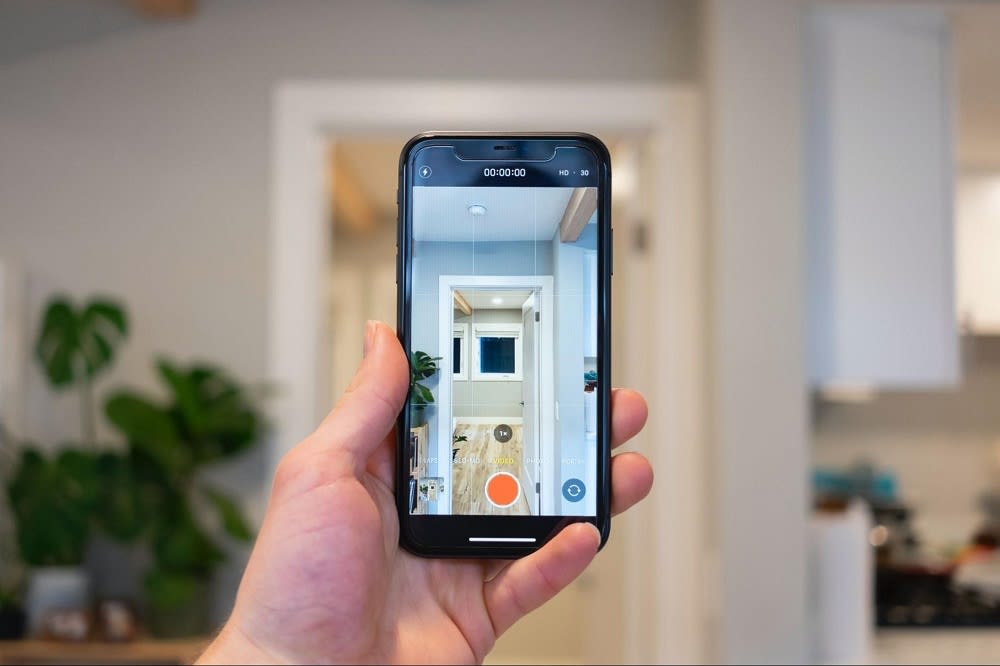 COVID changed a lot of things, including the real estate industry. Only a few years ago, still photography would have been a sufficient marketing tool. Today, especially for luxury homes found in Morris County, having a video of a home can be quite helpful in attracting buyers.

Video marketing goes hand in hand with social media campaigns. Nearly every major social media platform hosts videos, which can be quite helpful for advertising and SEO. A single video can easily be promoted on Facebook, Instagram, TikTok, and countless other platforms that buyers tend to browse.
Studies indicate that video marketing is incredibly powerful. According to the
National Association of Realtors
, listings with videos get 403% more inquiries than those without.
Additionally, 51% of homebuyers say that they use YouTube as their number one destination for search. If you're new to videography or video editing, that's fine. The right realtor can help you find a professional videographer to film your home.
Jennifer Pickett is one such realtor. Jennifer and the team are highly trained professionals that have an astute understanding of marketing trends in Morrison County real estate. Whether you're looking at Morris Plains condos for sale or need to sell a Denville mansion, Jennifer can help you achieve your real estate goals. Feel free to
get in touch
any time. Be sure to
check out our blog
for the latest real estate trends and cultural happenings in Denville, NJ.