It takes a lot of effort to sell a home. You have to deal with showings, keep the property clean, and deal with inspections, appraisals, and negotiations. Why should you put in extra work before even putting your house on the market? For starters, it aids you in obtaining a better sale price. Clean, beautiful, and well-maintained homes sell for more money than those in less desirable circumstances. Buyers know the property won't need a lot of repair when they move in, so they're ready to pay a premium for it. Putting in some time and effort up front to prepare your property for showings may boost your chances of receiving offers shortly after you market your home. The longer your house is on the market, the more difficult it will be to sell it. Do you want to sell your home quickly and for top dollar? Keep reading to learn more about how to properly prepare your home.
Declutter your space
Declutter and organize your area as you go around your home. Buyers check into closets, cabinets, attics, and basements, so don't just stuff things in there. Use storage bins that may be hidden beneath mattresses or piled neatly in a basement or closet. Baskets for inside cupboard cubbies can help keep things looking tidy. Large kitchens, baths, and storage are all major selling aspects, so making your rooms appear as roomy as possible will help. Professional home stagers advise that you eliminate half of your belongings. Furniture is also included in the decluttering process. Buyers should be able to freely stroll about areas without bumping into furniture, and the scale of your pieces should match the size of the room. Ensure that furniture does not obstruct doorways, windows, or architectural aspects. Consider eliminating end tables or accent seats from a tiny living room. Although such changes are inconvenient, keep in mind that they are only temporary.
Make any final repairs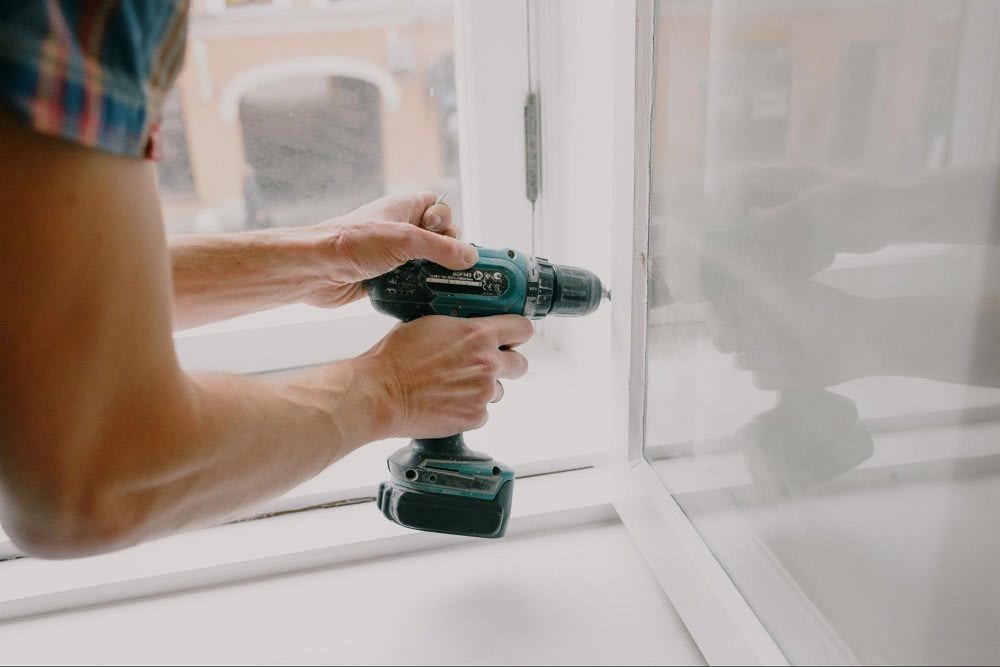 Your initial step should be to address any evident or large-scale repairs that are required, such as roof repairs, floor, door, and window difficulties, or issues with any fixtures or plumbing. If you are unsure about what needs to be repaired or just want to be thorough, you should consider a pre-listing house inspection. This is a thorough assessment of your property that will document any problems or issues discovered. Wear and tear accumulates over time, especially if you've lived in your house for a long time. It's easy to overlook little faults such as a squeaky door, a stuck window, or a toilet that runs until you jiggle the handle. Buyers, on the other hand, may perceive these small faults as problematic flaws that reduce the value of your house. Buyers may also use these as negotiating tools during the closing process and may question whether there are more significant concerns lurking beneath the surface. If you have too many visible fixes, it may deter them from making a decent offer. Examine the exterior surfaces, weather-stripping, eaves, and windows from the outside. Look for signs of wear and tear, such as peeling, cracks, or rot. Decks and patios should be well-maintained. Damage to the fencing, such as rot or rust, should be avoided. Landscaping should be cut back from the edge of your property to reduce the risk of harm.
Touch it up with paint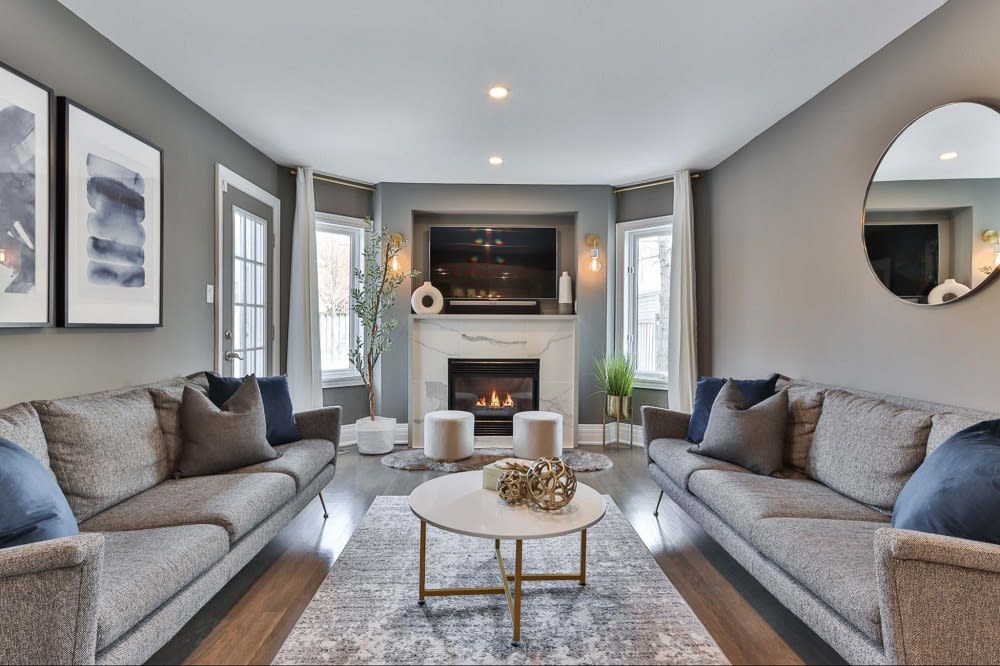 Next, it's time to spruce up those walls. A new coat of paint may go a long way toward making a home appear clean and open. However, be careful with your color selection and stick with neutrals such as grays, whites, and beiges. Because these colors blend with everything, they can help potential buyers see their items in your house. Go room by room, and if you have any bold or vivid colors, get some white or eggshell paint and paint entirely over them. Depending on how dark the original color is, you may need primer as well. Any smeared or soiled areas, such as doors, baseboards, door frames, and window sills, should be touched up. It is advised to paint the kitchen, bathrooms, entryway, and foyer if you don't have time to paint the entire house. You can probably merely touch up scuff marks or stains on walls or baseboards if your house was painted in the last few years. Painting tasks are frequently undertaken by homeowners. Prep the rooms by cleaning the dust and grime off the walls, correcting any damage or holes, taping the trim, and covering the furniture and flooring with a drop cloth for the best effects.
Keep it clean
The challenge to maintaining that degree of maintenance and decorating after your property is ready to sell is to keep it that way. Showing requests might come at any time, and you may not always have enough time to prepare your house. Vacuuming everyday, waxing floors, dusting furniture, and keeping the bathrooms and kitchen pristine are all good ways to preserve this cleanliness. When the toilet isn't in use, hang new guest towels and close the lid. Make a cleaning regimen for yourself and stick to it. Keep clutter at bay by putting things away when you're through with them. Enlist the help of the entire family so that the burden of duty is shared. Wipe down kitchen and bathroom fixtures and surfaces on a daily basis. Empty the trash cans on a regular basis. Before you leave the house, vacuum or sweep. Every week, mow your grass and pull weeds. Maintain a clean and accessible path and porch. Hiring a professional cleaning crew to prepare your house for possible purchasers may be necessary. Washing the windows inside and out, hiring a pressure washer and scrubbing the walkways and outside, recaulking baths, showers, and sinks, and polishing chrome faucets and mirrors are all examples of properly cleaning your space. Make sure there's no dust beneath the furniture, in the cupboards and closets, or anywhere else it could be lurking.
Depersonalize your home
You should depersonalize your house in addition to cleaning and decluttering. When selling a home, the idea is for a buyer to fall in love with it and see themselves living there with their possessions. That might be challenging if your home is adorned with your unique touches. Remove family portraits, mementos, certificates, diplomas, religious symbols, and collections, including CDs and DVDs, to neutralize the space. You don't want a potential buyer to feel like they're invading your personal space or, worse, offended by your way of life. If your décor is old or avant-garde, try changing your accessories and furniture as well. You don't want purchasers to be distracted by your possessions and miss out on important characteristics of your property. Only leave simple items of furniture that aren't a distraction and don't make an unintentional impact. A buyer could find it difficult to imagine their own vintage furniture in place of the current zebra sofa, bright yellow chair, and bear rug, for example.
Stage your home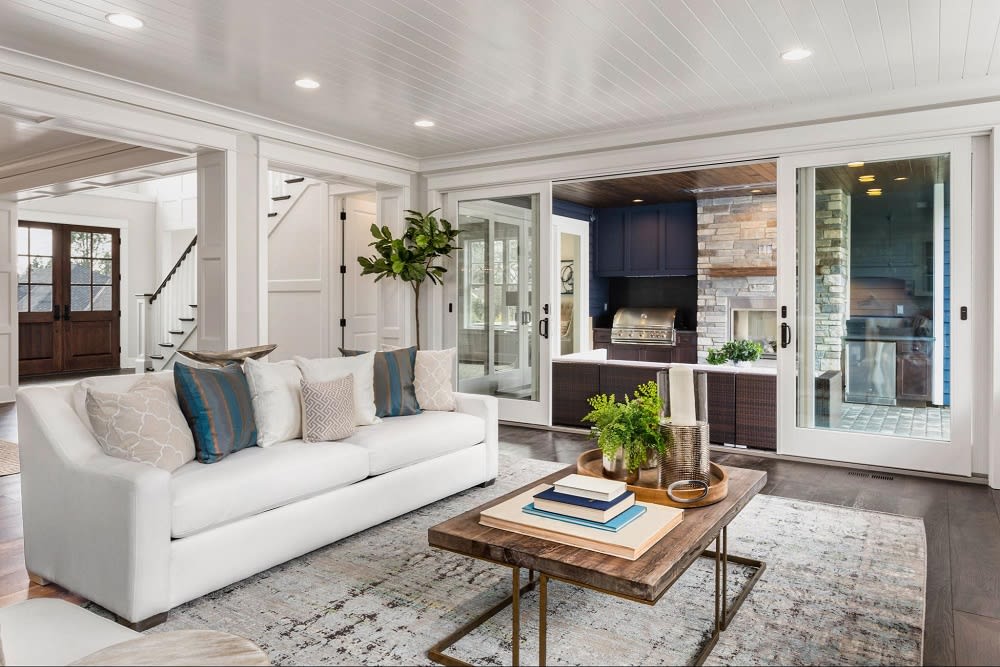 The final step is to stage your house. The idea is to make a strong first impression so that buyers choose your property above others. According to popular real estate website Realtor.com,
staged homes sell 88 percent faster
and for 20 percent more than properties that aren't prepared. It's not necessary to stage your entire house. Instead, concentrate on the spaces that make the most impression on purchasers, such as the kitchen, living room, master bedroom, and bathrooms. Arrange a bowl of fresh fruit on the counter in the kitchen, and set the table with lovely crockery and linens. On the edge of the master bed, place a tray with a book and a teapot. In each area, create a single focal point by hanging a simple piece of artwork that complements your staging or accentuating architectural characteristics like a fireplace or magnificent windows. While staging is primarily about the details, you may need to refresh your furniture, particularly if it is old or in poor shape. It could be a good idea to replace your worn-out sofa before you sell your house if you were considering doing so. While your home is on the market, you may also rent furnishings. If you've already moved into your new home and the house you need to sell is unoccupied, this is an excellent option. Unfurnished rooms appear smaller, and furnishing rooms helps purchasers visualize where they would place their own stuff. Also, keep your yard neat to help stage your exterior. Mow the lawn, trim the bushes and shrubs, and re-mulch. Plant flowers in your front yard or in pots on your front porch to add color. Consider adding seasonal elements like a wreath or Christmas lights in the winter. A real estate agent might recommend a professional stager, and in many situations, the cost of staging will be covered by the agent in order to help you sell your house. Staging your property will help you create the greatest listing images, which will increase interest and showings.
It's easy to miss the details that might make or break an offer when you've lived in a house for a long time. When it comes to selling your property, it's important to look at it objectively from the buyer's perspective. Imagine that you are viewing your house for the first time, without yourself or your memories in the picture. Consider soliciting honest input from friends or family to ensure that you've done all possible to make your house seem its best before putting it on the market. You'll wow buyers, and they'll impress you with attractive offers in return. If you would like to consult with a real estate agent about putting your home up for sale in Morristown, contact
Jennifer Pickett
today!