You might not associate the phrase affordable homes with New York and New Jersey living, but if you move to Denville, you will learn that living in the "Hub of Morris County" can prove affordable. Even those looking at luxury homes want to land a great deal, especially on a vacation home or rental investment.

You'll find gorgeous Denville, N.J., about 30 miles northeast of Manhattan. It offers good public schools, multi-level luxury homes at affordable prices, and small-town charm in the form of its twee downtown (think unique shops, popular restaurants, and frequent events). Denville covers about 12 square miles, and luxury homes are interspersed throughout this wooded region, many of which come with large lots of land.

Denville is within shouting distance of Wildcat Ridge Wildlife Management Area, Pyramid Mountain, and James Andrews Memorial County Park, among other natural phenomena and institutions. Within Denville, you also can find dozens of lakes (the main two are Indian Lake and Cedar Lake) with four membership lake communities whose houses were developed a century ago.

Homebuyers choose Denville for many reasons: its family-friendly nature, hometown feel, and proximity to New York City. Let's look in-depth at what makes this small New Jersey town an ideal place to settle down and raise a family, make straightforward commutes to New York City, and enjoy nature.
1. Choice Location
Living in Denville means you remain close to all the action without living in it.
Let's say you want to visit the ocean. Traveling southeast just 40 miles puts you in
Perth Amboy
, N.J., where you can enjoy the harbor, beaches, and museums. The drive takes less than an hour on a typical weekday. Driving 60 miles east puts you in
Rockaway Beach
. The drive takes two hours in heavy traffic, and you need to take the NJ turnpike.
Commuting to
New York City
for work (or maybe a night out with family or friends who live there) won't take long either. If you're intent on driving, the trip requires little mileage – just 33.5 miles – and in moderate traffic, the drive takes one hour and five minutes. Heavy traffic adds about 20 minutes to the one-way commute.

Few people drive to New York City, however, because there's no parking available. Most people simply drive to the bus or train stop and park, then ride the mass transit into the city. To that end, you can get to Penn Station in Manhattan in just over an hour via New Jersey Transit.
2. Truly Reasonable Prices
You'll probably find the housing prices shocking in a good way. According to the
Garden State Multiple Listing Service
, single-family homes in Denville sold at a median price of $460,000 from May 2020 to April 2021. That price might seem inconceivable if you're like many buyers and live in New York City.

By contrast, the average median home sales price in Morris County was $570,000 in May 2021. As more and more buyers in the tri-state area find out about Denville, that median price is likely to increase. Some would argue it already has: the median sales price of single-family homes in Morris County is up nearly 20% from last year.

If you're interested in living in a lake community, the homeowners' fee is in the three figures per year. However, most properties on the market are single-family homes, with prices ranging from the low six figures to about $2 million.
3. Roomy, Cozy Homes with Big Yards
Most of the homes in town range from two bedrooms and two bathrooms to more than four bedrooms and an equal number of bathrooms. It's not unusual for Denville homes for sale to occupy thousands of square feet. While New Yorkers joke about their postage-stamp yards, some yards in Denville are measured in acres. Most backyards provide ample opportunity for gardening, lawn care, patio or deck construction, and games with the kids. And while the lakefront properties tend to have smaller lots, they are further evidence of the city's largesse — the lakes have always drawn wealthy New York vacationers, most notably Babe Ruth.
4. Plenty of Activities
Whether you love the great outdoors, art, gourmet food, or the performing arts, you can find it in Denville. This little town offers something for every person.
Denville Rotary Street Festival
Every summer in June, the Denville Rotary Club prepares its annual street festival on Broadway in downtown Denville. According to the club,
attendance
at this festival usually exceeds 20,000 — more than the entire population of Denville. Many of these attendees are families with children who enjoy carnival rides, arts and crafts, delicious food, and live music in the background. Adults also participate in 50/50 drawing, which raises money for the
Rotary Club
and its causes, and shade in the form of a beer garden.
Denville Farmers' Market
Join your community in displaying healthy food and local farmers at the
Denville Farmers' Market
. It takes place nearly every Sunday morning in downtown Denville. More than 25
vendors
bring produce ranging from artisan products to local farms. Visit the farmers market, and you can find skincare products, fermented beverages, baked goods, vegetables and other seasonal produce, ice pops, sustainable meat, pickles, nuts and seeds, old-world coffee, cheese and other dairy products, wild mushrooms, and preservatives like jam and jelly.
Denville Holiday Parade
Arguably the city's most zesty annual event, the
Denville Holiday Parade
traditionally takes place the Sunday after Thanksgiving. No less a personage than Santa himself arrives as part of a line of entertainers, a few dozen community organizations, decorated floats, and the Denville Fire Department. The parade is the finale of a full Thanksgiving weekend that includes Small Business Saturday and the Rotary Tree Lighting at Santa Land. Residents of Denville have marked their calendars for Thanksgiving weekend for more than 50 years.
5. Dining Out with Friends and Family
If you must dine at your favorite chain restaurants, you can find them here, but the town's residents often eat at the many mom-and-pop restaurants. These family establishments have existed for years and have hosted many memorable moments for many residents.
Whether you're a local regular, a visitor, or want to entertain guests, you have many dining options in downtown Denville. For pub fare and drinks, head to
Thatcher's McGhee's
. There's the food truck and the brick-and-mortar location of
el Lechon de Negron
, which serves Puerto Rican food. You also can find tandoori and biryani on the menu at
Caffe Delhi
, a local Indian restaurant.
6. Superb Schools Offer Children Great Educational Opportunities
Families and students living in Denville are served by the
Denville Township School District
. In keeping with the small-town vibe, the district comprises three schools (two elementary schools and a middle school). Total enrollment tends to reach 1,500 in any given school year, and because the district employs about 150 teachers, you can expect a student-to-teacher ratio of about 10:1.

The three schools in Denville Township School District are:


Regarding private schools, Denville residents can send their children to
Morris Catholic High School
(grades 9–12). Morris Catholic was founded in the 1950s and falls under the jurisdiction of the
Diocese of Paterson
. Morris Catholic also is where the nuns of
Assumption College for Sisters
are educated. Assumption is the last remaining sisters' college (college for nuns) in the U.S.
7. Superb Community Feel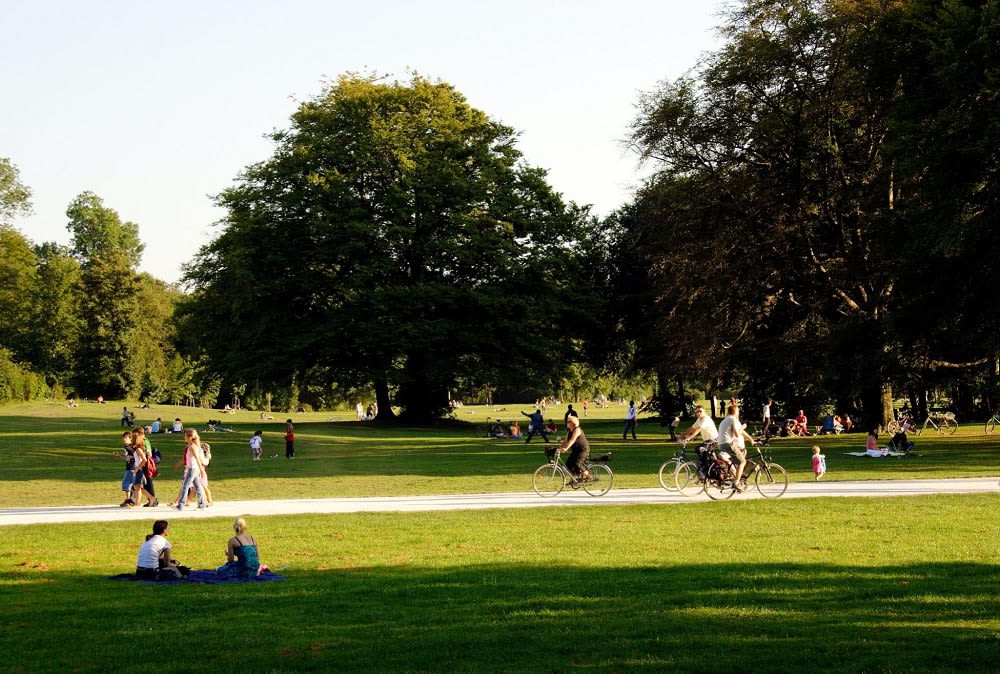 Geographically, Denville is situated about halfway between Times Square and the Delaware Water Gap. Despite its nearness to large cities like Newark and New York City, Denville retains a small-town feel. You can sense the community watching children bike the streets and play in the yards, just as you can shop the 200-some small businesses downtown.

The shopping scene in downtown Denville delights both patrons and the small business owners, many of whom know one another. Storefronts are enhanced by flowers provided by the town beautification committee. The range of goods encompasses consumer products like tennis shoes, services like spas, boutiques with sportswear and swimwear, and one-of-a-kind structures like the movie theater that's been rehabbed into a chocolatier.

If downtown is the nerve center, the lakes and lake communities are the bastions of Denville. Denville's four membership lake communities lay claim to about a third of the city's homes. The boating rules, water access, and amenities of these lake communities differ. What's constant is the unique setup: lakefront residents enjoy the isolation of lake life and are a short drive from downtown.
8. Close to Major Transportation Hubs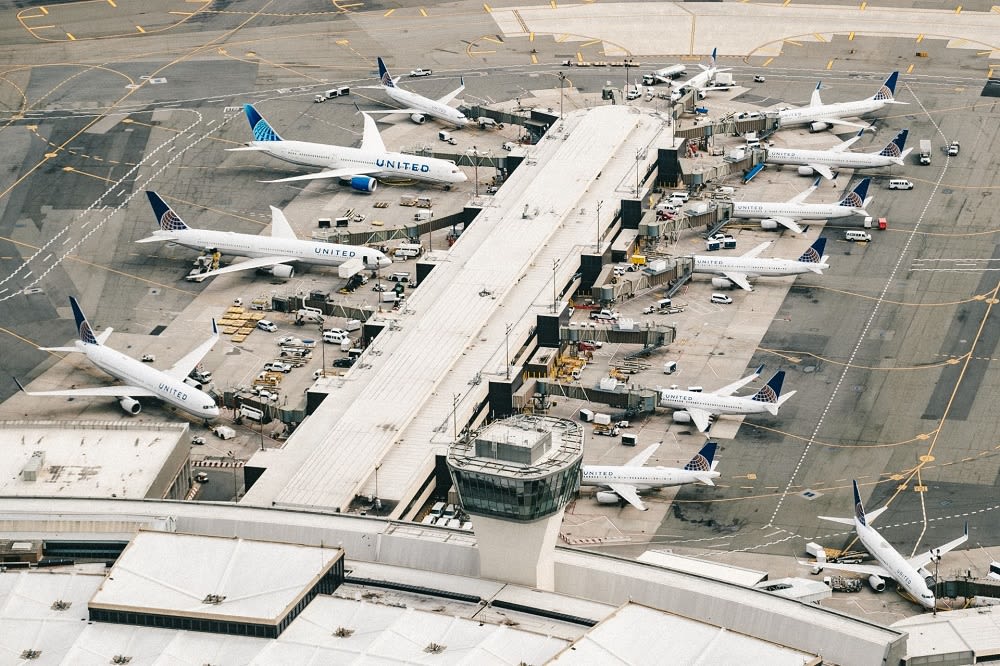 While Denville offers the privacy of a life away from the world, you're close to Interstate 80 and U.S. Route 46. The town provides commuter trains and buses to New York City. It's also less than 30 miles northwest of
Newark Airport
. Driving to the airport takes just 40 minutes in regular traffic, but that drive time increases to about an hour in heavy traffic. If you're picking up guests or relying on a friend to pick you up,
JFK International Airport
and
LaGuardia Airport
are each more than an hour's drive away but not prohibitively far from Denville.
Moving to Denville, NJ
By now, you understand why Denville, N.J. qualifies as one of the best-kept secrets in the tri-state area. To begin your search for Denville homes for sale, reach out to experienced and knowledgeable real estate agent
Jennifer Pickett
.