Just 45 miles outside of New York City, Morristown is a peaceful suburban community that's home to beautiful historical sites, rich forests and gardens, and plenty of shopping,
dining
, and entertainment. If you've visited Morristown and felt right at home strolling along the historic downtown centers or exploring the sites across Morristown National Historical Park, there's no better time than now to move into a beautiful home in town.
Enjoy a stress-free, curated homebuying experience with a
trusted Realtor
familiar with the area; there's no replacement for a local real estate expert who can help you navigate local market trends and make timely offers on the home of your dreams. But before you get started, it's just as important to know a few core elements of the homebuying process. Read through our quick guide to six essential things you need to know before buying your Morristown home.
Know What You Need and What You'Re Looking for
Even in a crowded market, there are a lot of different options for single-family homes in Morristown. Are you looking for three bedrooms or four? Do you prioritize indoor entertaining — with a spacious entryway or ample room in the kitchen for a bar or coffee station — or are you looking for an outdoor living space in the backyard where you can relax on the deck, under a shady pergola during the summer and near a cozy fire pit in the winter? When you know your preferences before you get started — such as your ideal square footage, number of bedrooms and bathrooms, and other style elements — you can stay focused in your search and more quickly find your new home.

Here are some factors to consider as you decide what you're looking for:
New Build Vs. Home on the Market
Morristown has a long history, even playing an essential role in the American Revolution. Because of this, many of its homes are older, spanning decades, so the community features a mix of historic homes, mid-century modern constructions, and relatively recent constructions. There are even new builds on the market as the area continues to develop into nearby Morris Plains. Choose between entirely new homes, updated houses, and protected historical homes.
Choose Your Preferred Morristown Neighborhood
You may care more about location than the features and age of your home. If you know what schools you'd like your home to be near or if you're looking for a short commute to your Morristown job, a Realtor can help you find options from specific neighborhoods or your preferred geographic radius. Explore the area, either virtually or in-person, so you can decide what parks,
local attractions
, schools, and roadways you'd like to have nearby.
Condo Vs. Townhome Vs. Morristown Single-Family Homes
Before you consider the interior of your next home, visualize the ideal exterior. What kind of home suits your needs best? Do you want a single-family home with a lawn and backyard? Do you prefer a zero-lot townhome that puts you closer to the downtown area? Consider everything from location to maintenance and time commitments. Multiple factors can help you decide if a single-family home on a suburban street or a historic townhome on the edge of Morristown Green is the best choice.
Must-Have Vs. Wish List Items
Once your other preferences are ironed out, you can start prioritizing what elements matter most. You may not be able to find a townhome with all of the features you'd want to see in a stand-alone home, but you may value proximity to downtown events over a big backyard.

Also, different single-family homes in Morristown will have different features. Consider whether a basement is a must-have feature, if you want a gas stove, or if it would be nice to have a converted attic. Move-in-ready homes are beautiful and convenient, but homes that need a bit of updating allow you to put a more custom touch on your future upgrades. At this stage, know what items are non-negotiable, which ones you prefer, and what you'd be perfectly happy updating or adding after the fact.
Know the Current Market Conditions for Morristown Real Estate
Before you start your homebuying journey, knowing
the state of the market
can help you strategize and know what to expect. At the end of last year (Q4 2021), homes in the New York-Newark-Jersey City area had a
median home price of $566,800
(compared to a $353,800 median price across the country). This price results from a 12.8% appreciation across 2021, which is only slightly below the appreciation levels seen across the country. Investigate the market trends in your preferred neighborhood, or consult an experienced Morristown realtor to learn more about what pricing is reasonable for different types of homes and what offers you may be competing against. A clear understanding of the current market conditions gives you a better perspective on the following.
Competition for Morristown Luxury Homes
There's a national housing shortage, and that can make competition heat up in desirable areas. This doesn't just mean home prices may go up. It also means you may have to put in more offers more quickly before a seller finally accepts your offer. This can be frustrating, especially if you're in a hurry or you weren't expecting to have your offers passed over. But the key to success in desirable markets is to stay patient, not offer more money than you're comfortable with to speed up a purchase, and stay clear on your must-have and wishlist items.
Pricing changes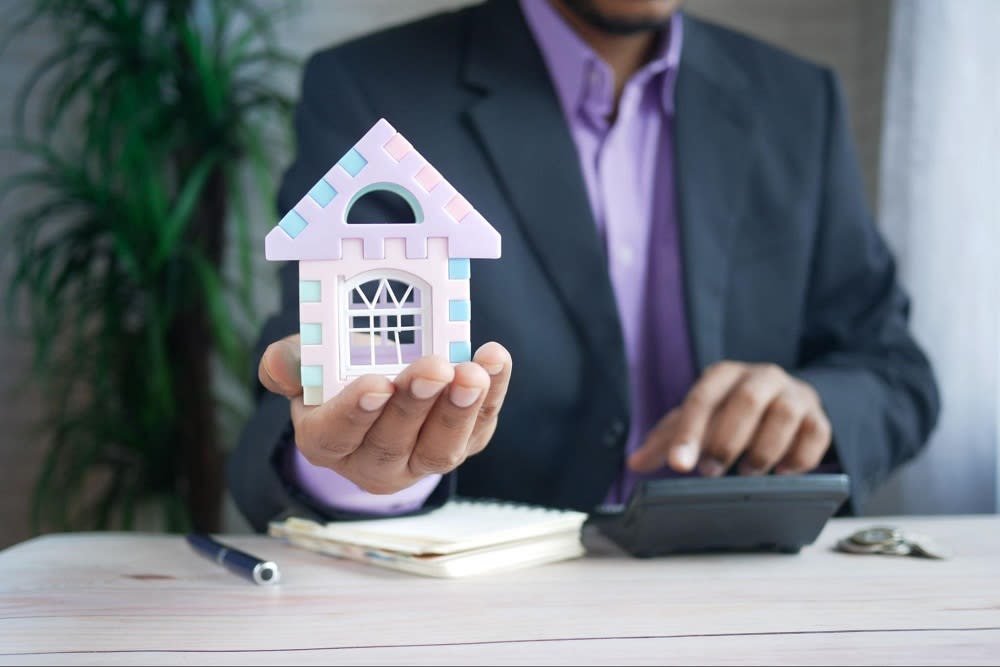 When appreciation is high, especially if it's measured based on the rising price of homes sold, that means the market is competitive. You may need to consider putting in offers that are far above what the county appraisal district places the home at. You may also see listing prices far above what the home sold for, even just a year ago. But your agent can advise you on what listing prices match the market's current demands and which ones are overpriced.
Know How the Homebuying Experience Has Changed
Just like any other industry, real estate has transformed over the past few years due to technology, changes in consumer trends, and other market factors. For example, you may be able to browse homes through videos, virtual tours, and more detailed images than in the past, and these are a helpful resource if you're moving to the Morristown area from out of state. Some other changes you may encounter since you last purchased a house include:


Showing options: Your agent can more flexibly book houses for showings during the weekdays and weekends, so you don't have to wait for open houses.



Digital signings: Your offers, title documents, and even your closing documents may be entirely virtual as e-signatures become the norm in many transactions.



Virtual staging: Augmented reality technologies allow sellers to virtually stage their homes and enhance the images of the property. This can make the search more fun and help you envision life on the property.
Know What Happens after Your Offer Is Accepted
Whether you've purchased a home before or are new to the house-buying process, knowing what to anticipate after your offer on a property has been accepted can be helpful. There's still a lot of your journey left before you move in and the owners move out.
Option Period and Financing and Appraisal to-Dos
Once your offer is accepted, that usually kickstarts an option period. Typically between three and seven days, this time is when you can hire a home inspector, electrician, or other professional to inspect the property and let you know more about the details. The option period is the window when you can back out of your offer without losing your escrow. In today's markets, an offer with a short option period is often more attractive than the same offer with a longer period.

In the month following the acceptance of your offer, other moving parts of the transaction include an official appraisal of the property, which your lender uses to determine if they will cover the total amount of the loan you need to buy the property. You also need to become fully approved for a loan, though most offers now won't be entertained without a pre-approval letter. Your Realtor will work with you throughout this process to help you manage all the steps.
Know your budget and ideal contract terms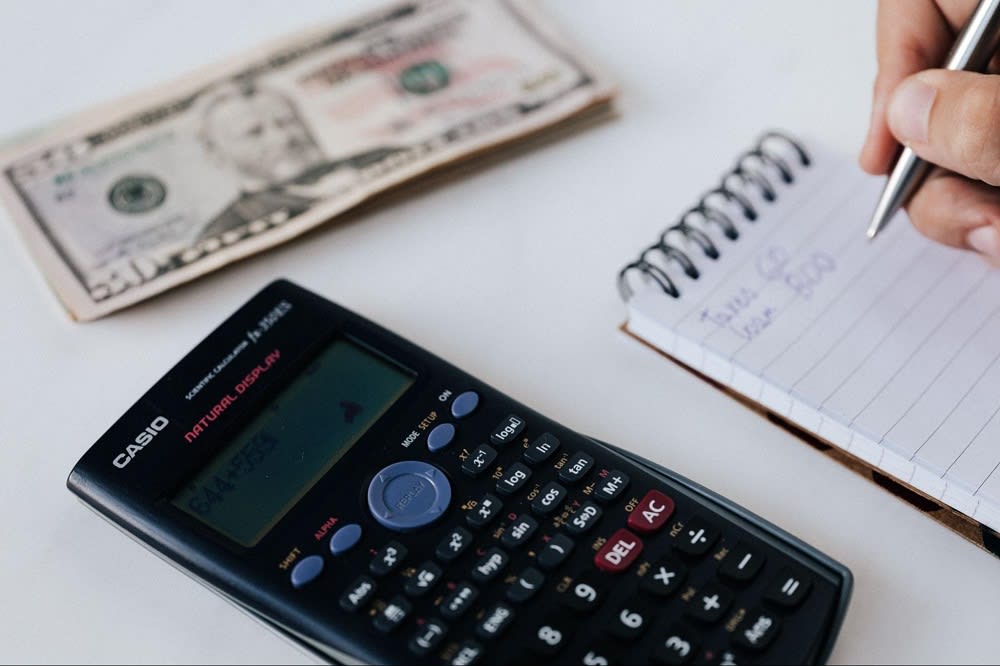 Your budget may stick to the median home price or far exceed it depending on the properties you're looking for. As you explore listings in the area, keep your budget in mind. This goes beyond the size of the loan your lender preapproved you for. You may also want to consider the cost of renovations if you know you'll want to customize your future home, the cost of new furniture and interior decorations, and how much down payment you want to put down. You can also consider if you're willing to offer a leaseback or an extended period after the close when you allow the former owner to live in the home as they complete the process of moving out.
Know What Your Morristown Realtor Can Do to Help
Knowing what a Realtor can do to help you throughout your home search is also important.
Jennifer Pickett
, an experienced Morristown Realtor, can help you from the very start of your journey by:
Helping you decide what you're looking for

Curating a list of Morristown homes based on your preferences

Managing the offer and negotiation process

Helping you see a successful close once an offer has been accepted

Jennifer Pickett is here to help your find your Morristown home. Contact her today to tell her what you're looking for and start searching.